Phishing Scams
Phishing Scams.
Phishing scams are very common nowadays, with many phishing sites trying to get your credit card numbers, passwords, and even online financial account details.
What exactly are phishing scams? How do these criminals operate into tricking the people to give them what they need?
Phishing Definition.
The term 'Phishing' covers various techniques to trick online users into giving out their confidential and critical information such as their passwords, online account details, personal information, photos, etc, by disguising as a trustworthy company or entity.
Phishing scams do not just affect those that do not have the expertise in operating in the online world. Expert scammers can even hack institutions that some may think 'untrickable'. Experts claim that the Russian hackers who were indicted for hacking the FBI used phishing techniques to leak sensitive government information to the public.
Phishing scams can be in the form of a link where users can input their information. Some make and use phishing websites that contain sensitive and dangerous malware that can infect your devices and mine them for critical information. Anti-Phishing Working Group reports that there are about 100,000 new and improved phishing attacks being recorded every month.
How do we remain free and safe from these ever-improving attacks? How do we protect ourselves and our devices from these intricate scamming techniques?
Be Alert and Read up on New Phishing Techniques.
Nowadays, scammers integrate new methods to get what they want. In many cases, they try to play to the hearts and emotions of the victims by playing with specific words that appeal to many people. They will try and can trick you to visit their websites in order to donate to their cause or save somebody that needs 'urgent' help.
Some even use 'deadline' links, hat expires in about an hour or so, to trick victims into clicking on their bait links.
There are also reports that phishing scams go beyond emails and websites, and are now targeting mobile phones and devices. They can now come in a form of a text message or links sent via fake advertisements.
Try to keep track of these developments as they come into existence. Many websites and forums discuss these new changes, and by simply being aware, you lessen your chance of clicking on a virus infected link.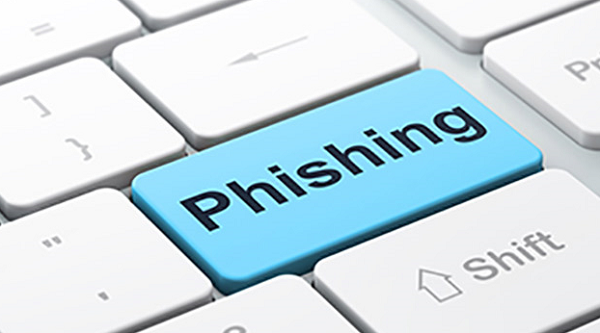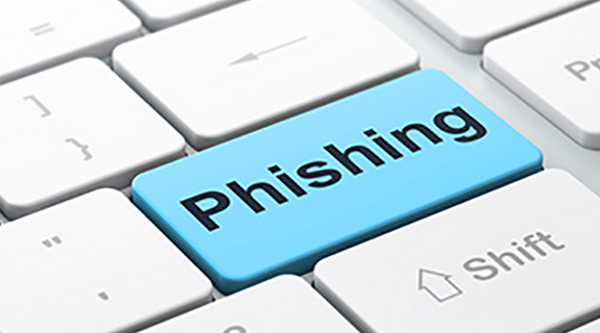 Anti-phishing Toolbar as First Layer of Protection.
Many phishing sites can be now be filtered from anti-phishing toolbars. These websites already have a reputation of containing malicious links and information that will mine key information from your devices.
An anti-phishing toolbar can be your first layer of protection from fake bank websites and dubious links sent to your email. The fake bank websites imitate the website interface of prominent banks. This scam is extremely dangerous for users who do not first check the links sent to them. With just the right mix of urgency and carelessness, one can be tricked by these websites if you do not have an anti-phishing toolbar installed.
Another type of website that flagged with this first layer of defense, are websites that have lots of advertisements that, subsequently, forces the device to open another link. Usually, these sites contain offers that ask for a subscription from the user. By entering your credit card details, scammers now have the upper hand.
Using a software or toolbar can help you from distinguishing websites that are not secured – or websites with bad reputations.
Not sure where to start? Here is a list of the most popular anti-phishing tolbars and programs, in alphabetical order:
Avast!
Avira Premium Security Suite
CryptoPhoto mutual authentication
Cyscon Security Shield for Firefox
eBay Toolbar
ESET Smart Security
GeoTrust TrustWatch
Google Safe Browsing (for Mozilla Firefox, Google Chrome, Opera, Safari, and Vivaldi)
SmartScreen Filter (for Microsoft Edge and Internet Explorer)
Kaspersky Internet Security
McAfee SiteAdvisor
Mozilla Thunderbird
Netcraft Toolbar
NetProtector-web security
Norton Internet Security
PhishDetector an extension for Google Chrome
PhishTank SiteChecker
PineApp Mail-SeCure
Quick Heal
Be Vigilant! Check Your Important Online Accounts.
Many phishing sites have been tailored fit to trick you into revealing key website account. PayPal Phishing has been a common practice since Paypal's inceptiton. All hackers have to do is to ask for your PayPal account details through a fake website interface which will give them full access to your Paypal accounts.
Phishing for a Facebook password is also populr among hackers, as many Facebook accounts contain sensitive information and photos. Hackers will get into your account by tricking you into registering at websites for free product subscriptions. You will be tempted to register and key in your details on Facebook, and some will even brazenly ask for your username and password through a pop-up window.
Use firewalls and keep your internet browsers up-to-date to prevent this from happening. Up-dated browsers are better at identifying proper online certificates from trusted websites, which will then prevent scamming through a fake interface to happen.
You are also advised keep your accounts secured by changing your passwords from time to time. This will help prevent remote users from accessing any of your online accounts without your permission.
Phishing can never be solved. However, it is highly preventable. With vigilance and common sense, you will have the upper hand over any malicious attempts to hack information from you.
Click to Rate This Company!