Walmart Associate Call In Number
Walmart Call In Number.
How to reach the Walmart Associate Hotline Number, to call in sick or report an absence.
Walmart associates and employees have a variety of phone numbers to chose from, if they have a problem or if they want to call in sick or report an anasence or tardy.
Walmart Associate Hotline.
The Walmart Call In Sick Number is: 1-800-775-5944 (Official Walmart Call In Number).
Alternative, the Walmart Call Out number is 1-800-492-5678, for reporting an absence or tardy in the automated system.
This Hot-Line is used by associates to report:
When phoning the call-in number, you will need to enter the last four digits of your social security number. Then, enter the month, day, and year of your birthday, as well as your store number.
A confirmation number will be issued, and you will be transferred to your store, and then your manager. You can also log in to the WalmartOne.com portal and report your tardy or absence from online.
How to Call in Sick/Report and Absence on Onewire Walmart.
Witht the new Onewire Walmart portal replacing Walmart Wire and WalmartOne, you can now report an absence/call in sick online through your home computer or mobile phone.
This is how you do it:
First, you will need to have signed up for 2-Factor-Authorization on a Walmart work location computer.
Then, go to One.walmart.com
Click on the Spark logo and log in.
Click on "Report an Absence".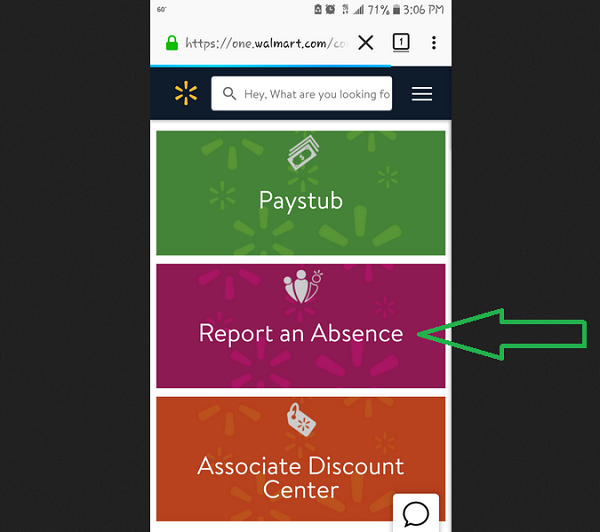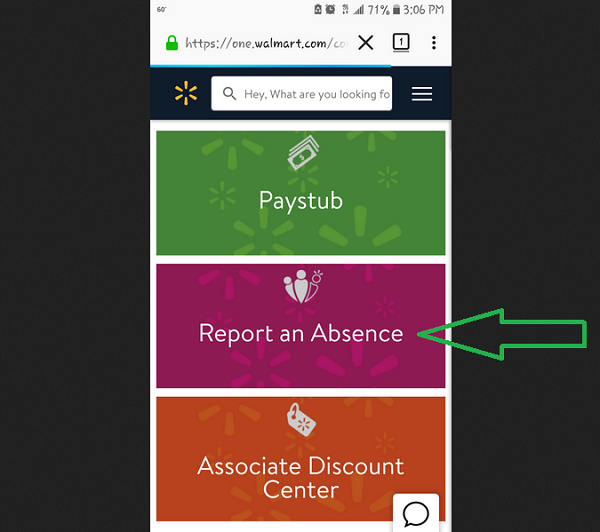 Note: You have a period of 14 days after you missed a work day to put in a request for PPTO (Paid Personal Time Off). Putting in a request for PPTO won't count against your attendance.
The Walmart Ethics Hotline.
Walmart Ethics Phone Number is: 1-800-WM-ETHIC.
The Walmart Ethics phone number is used by associates and customers, who wish to report a ethical issue or problem anonymously. You can also fill out a report at www.walmartethics.com/ReportAConcern..aspx or send an email to [email protected].
Walmart Customer Service Phone Number.
The Walmart Customer Service number is: 1-800-WALMART or 1-800-925-6278.
This number is the primary customer support and associates help line. Press 3 to get through to the hot line for current and former Walmart employees.
WalmartOne Phone Number.

If you are having problems with signing in to the WalmartOne Associate Website, you can call the WalmartOne support department on: 1-800-530-9929 and press 2,2.
Walmart Associate Discounts.
If you are shopping at Walmart.com and want to apply your employee discount, you can do so here.
Enter your Associate ID and Associate Card number to proceed.
Walmart Attendance Policy.
As a New Employee, you can have up to 4 occurrences/'tardies' (3 is the maximum), before you can be terminated/fired in a rolling six month period. But this is only if you finish your Pathways within those first six months.
If you do not complete your Pathways in the first six months, then your allowance of occurrences will stay at up to 4 until you finish your Pathways.
Whn you have finished your Pathways and stayed at Walmart for 6 months, you can have up to 9 occurrences in a rolling six month period.
A 'rolling six month period' means simply that when you get an occurrence, then that 1 occurrence will drop off six months later.
Share your experiences.
Please share your experiences, or questions about, the Walmart Associate Call in sick number/Walmart Call Out number, in the comment section.
Click to Rate This Company!